Mega Millions news in May
11th May 2022 2:33 PM
Are you looking for a mega win? Then you've come to the right place!
The Mega Millions have been paying out enormous wins for such a long time that people automatically associate a Mega-Millions jackpot win with a great payout! Have you ever won one of the Mega Millions prizes?
The Mega Millions lottery offers eight different prize tiers that don't include the jackpot, so players have a chance to land a prize even if they don't land on the grand prize.

These are some of the most popular numbers that have ever been drawn! It's interesting that numbers have always held interesting meanings for people, whether a number is their birthday or even simple things like believing that some numbers bring them good fortune. For example, the number "20" is often described or represented with the word "a score". Perhaps it's no surprise that "a score" is popular, after all, who wouldn't want to score a win on the Mega Millions!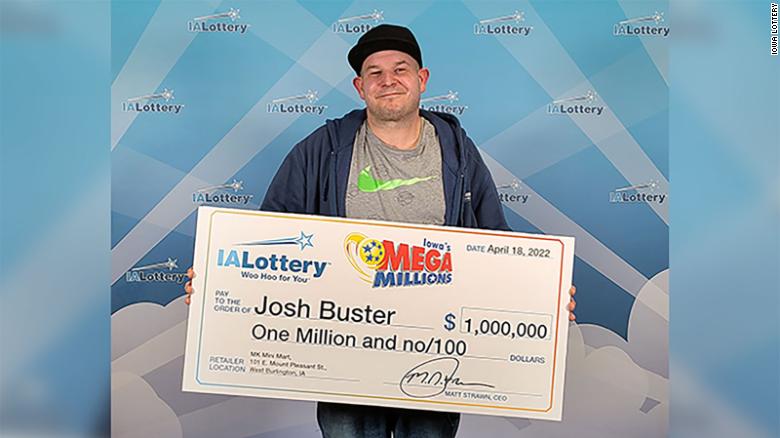 Even a runner-up can get an amazing payout! Just ask this lucky guy from Iowa who won a 2nd tier prize of 1 million on the 15th of April 2022. John Buster, who is a 40-year-old chef, explained how he could scarcely believe he'd won such a fantastic amount! He explained how when he was purchasing the tickets, he originally requested 5 quick pics but the clerk mistakenly only printed one. Mr. Buster explained how the clerk quickly fixed this by printing another 4 tickets but felt that this could have affected the numbers that went into the quick pick. Believing that ultimately, this could have been what gave him his winning numbers - perhaps a fortuitous twist of fate, but it's a twist worth 1 million dollars.
You're probably thinking about it, so we'll tell you, playing the Mega Millions is easy. Each entry consists of a line made up of 6 different main numbers and a single Mega Ball number. To complete a line, the main numbers must be between 1 and 70, and a Mega Ball number between 1 and 25. You can purchase multiple lines on a single draw if they have more than one set of numbers. Additionally, if you like to play the same numbers over and over, you can buy a subscription so that you'll never miss a draw!
The Mega Millions draws on Tuesdays and Fridays at 23:00 EST (or 05:00 am GMT), so if you were considering joining an upcoming draw, tonight could be your night! There's $99 million that someone might win tonight - what if it was you who won?
Page Last Updated: 11/05/2022 14:33:59